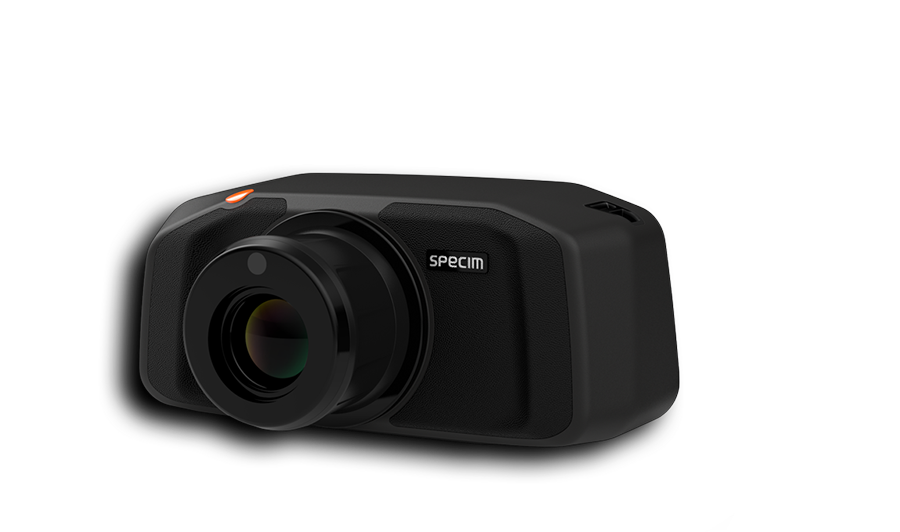 Specim Launches First VNIR 'Point and Shoot' Style Mobile Hyperspectral Camera
On November 30th I had the opportunity to visit Specim at the Korjaamo venue in Helsinki, Finland for the special release of their newest hyperspectral camera called the Specim IQ. This new camera is a mobile 400-1000nm push-broom imager which includes a built in scanner, onboard processing and touch screen interface. Unlike other scientific and industrial cameras that Specim is well known for, this camera is designed around a point and shoot style camera where acquisition of the spectral data can be started using a single button click. The camera is designed with applications in mind where users can train the camera to identify specific spectra and automatically display detected results to the user. The provided computer software package can easily help a user prepare the spectral signatures of interest and upload it to the IQ device to execute an application.
The release of the Specim IQ is the beginning of a new type of hyperspectral device for Specim and also for the market place. Other mobile spectral systems do exist in industry but do not come close to the performance and features that the IQ now provides. The IQ is the only mobile system of its kind to include an integrated scanner, push-broom imaging spectrometer providing 204 spectral bands spread across 400-1000nm. The unique scanning system includes a separate 2D array camera to aid the user in focusing the spectral imaging objective lens. In addition to the spectral camera and focusing sensor, a 5 MP RGB sensor which provides high resolution colour images of the target is also built into the IQ set of features. To use the camera, a standard tripod can be used to stabilize the camera while it easily obtains the 2D spectral images. Depending on lighting conditions, a push of a button causes the internal scanner to acquire the data within a few seconds and the results are processed and displayed to the screen.  
A crowd of attendees including clients, media, Specim staff and international distributors was on hand for the event which featured an engaging former Canadian as the guest speaker. Several IQ cameras were located around the venue for attendees to interact with and use with various prepared targets such as detecting foreign matter in rice, apples and art imaging.
Overall the Specim IQ provides a very nice spectral imaging tool applicable to both entry level and experienced users. For more information on the Specim IQ, check out our Specim IQ product page!
Thank you to Specim for organizing the event!