Unlock the Potential of Hyperspectral Imaging for your Business or Research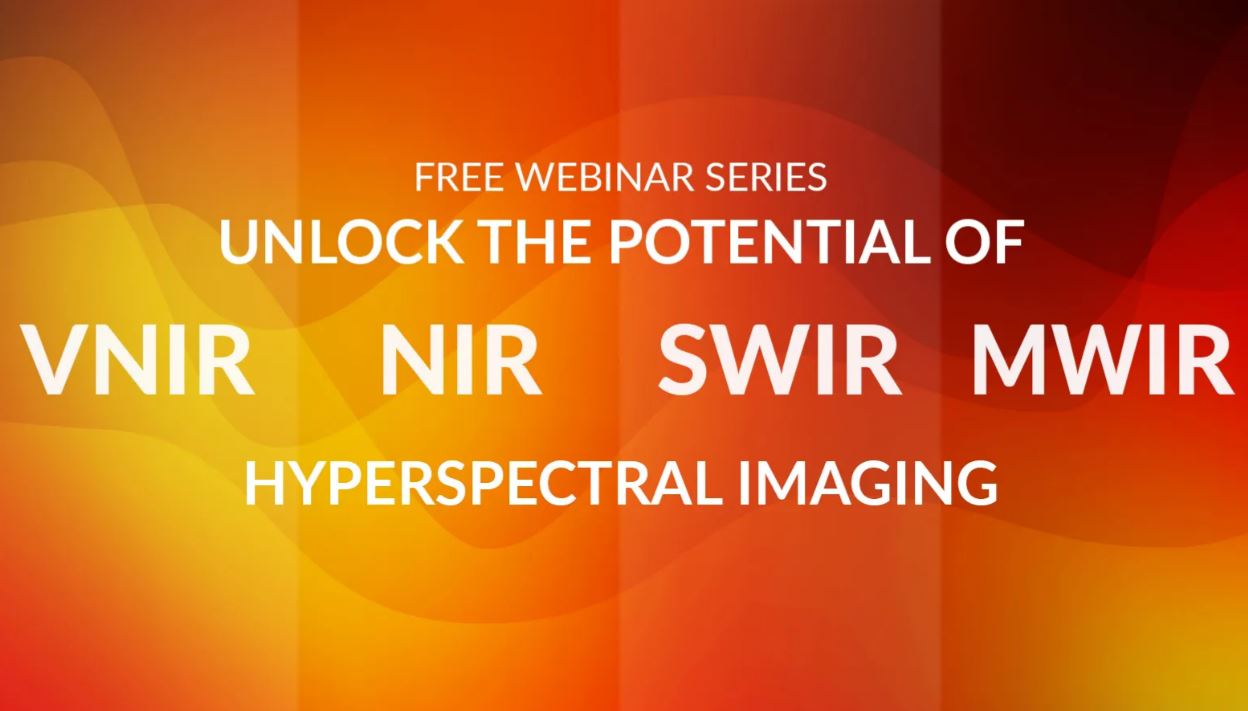 Hyperspectral imaging provides detailed and actionable information about materials, objects and environments that would otherwise be undetectable. This technology has proven to optimize resource management, product quality, and decision-making in various industries and research fields.
It's multidisciplinary applications and compatibility with machine vision technologies make it a powerful tool for addressing complex industrial challenges and enabling new research discoveries.
Learn from the Experts
Specim is the leading global supplier of hyperspectral imaging solutions, offering the widest camera portfolio for different wavelength ranges to serve industry, research and governmental organizations worldwide.
With almost 30 years of experience in the industry, they offer unrivaled expertise and continue to offer superior technology and support to every customer.
What to Expect
To learn more about Hyperspectral Imaging and how it can benefit your business, join Specim in this FREE webinar series where they will walk you through the benefits and challenges of different wavelength ranges (VNIR, NIR, SWIR and MWIR) and their typical applications.
They will also demonstrate the capabilities of Specim hyperspectral imaging systems, and discuss the techniques and illumination requirements for successful data collection, complete with a Q&A opportunity where you can ask questions specific to your application!
Who will benefit:
System integrators and machine builders

Researchers

Anyone looking to learn more about the potential of hyperspectral imaging
Register for the Webinars Below!
All webinars are free to attend. You can participate in all of them, or just the ones you prefer!
Registration for each webinar is open until the start of the webinar. To attend, follow the link and register to receive your personalized link to join. All webinars will be recorded and available for free following the event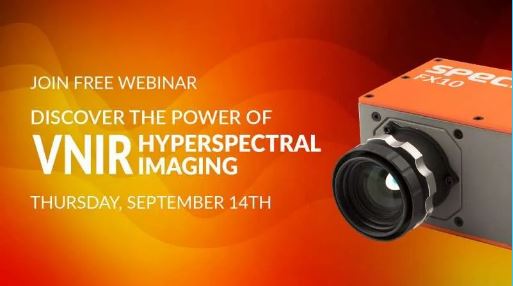 The Power of VNIR Hyperspectral Imaging
Date: Thursday September 14, 2023
Common Applications: Vegetation & Agriculture, Phenotyping, Color & Density in Printing, Food Quality Inspection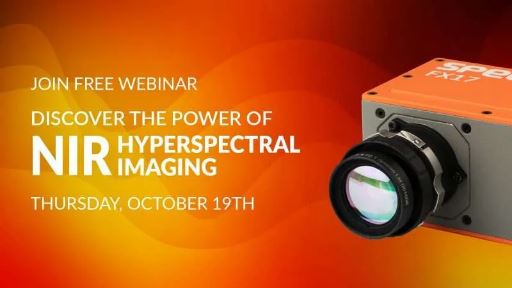 The Power of NIR Hyperspectral Imaging
Date: Thursday October 19th, 2023
Common Applications: Food & Feed Quality, Waste Sorting, Recycling, Moisture Measurement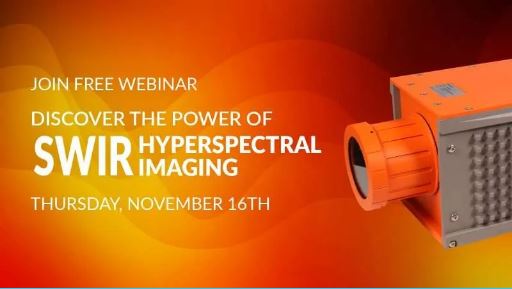 The Power of SWIR Hyperspectral Imaging
Date: Thursday November 16th, 2023
Common Applications: Chemical and Material Sorting, Pharmaceutical Manufacturing, Recycling, Mineral Mapping, Food & Agriculture, Moisture Content Distribution, Art Research and Archiving, Forensics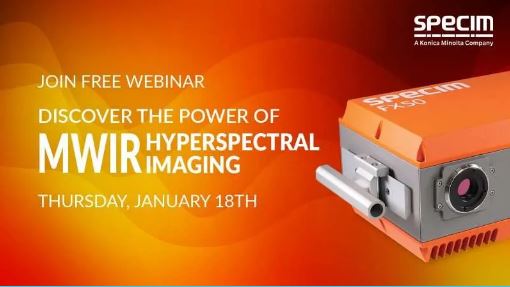 The Power of MWIR Hyperspectral Imaging
Date: TBD
Common Applications: Black Plastics Sorting, Metal Industry, Geology & Mining
Webinar Info and Registration Coming Soon!