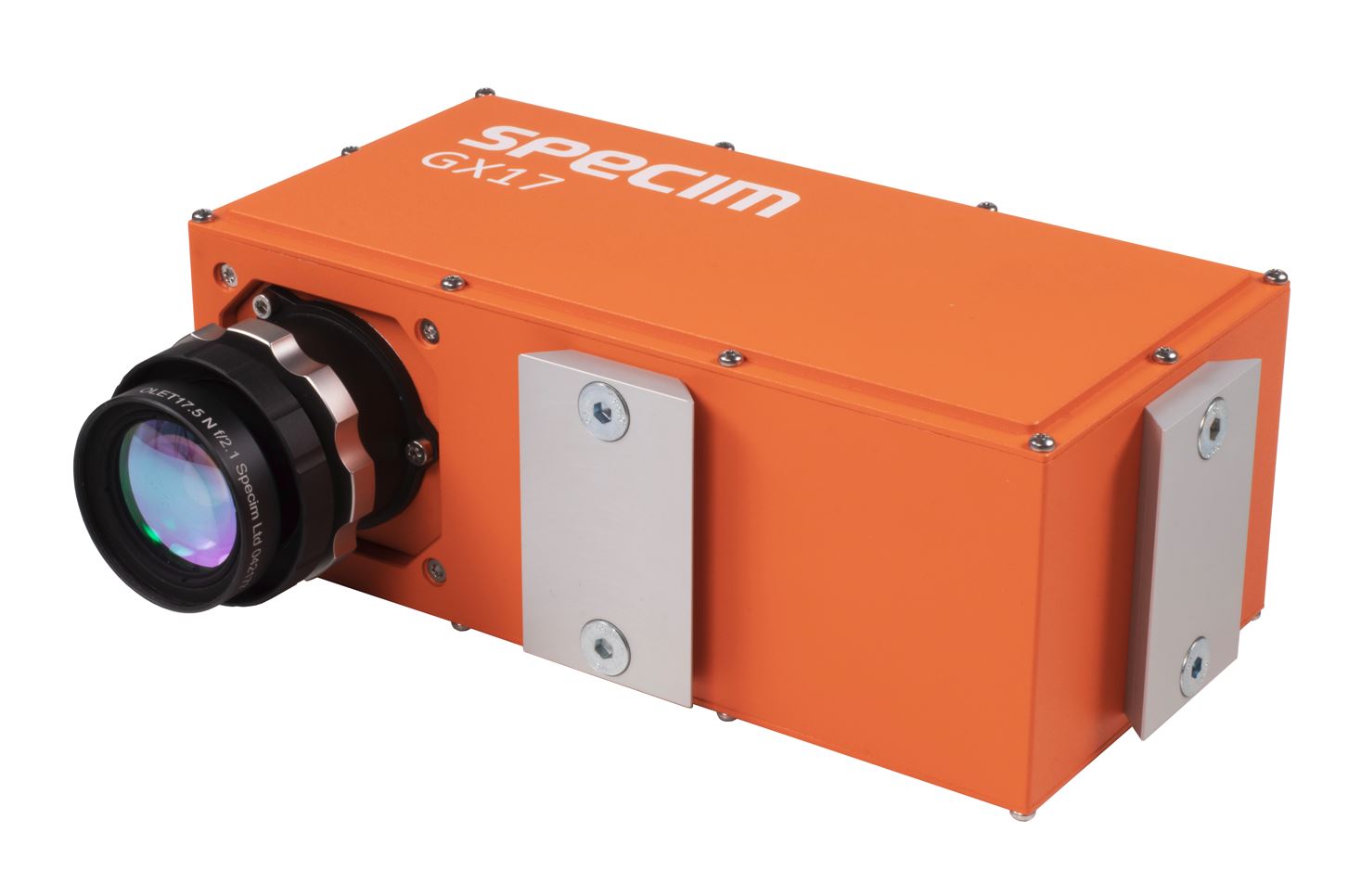 Specim has released their next-generation NIR line-scan hyperspectral camera, Specim GX17, for advanced machine vision!
The GX17 features a maximum frame rate of 800 Hz with 480 spatial pixels, which is 50% more than conventional QVGA sensor-based hyperspectral cameras on the market, providing the best cost-performance ratio for high-volume industrial applications!
Operating in the 950-1700nm wavelength range, the GX17 can assess objects down to 1mm, invisible to the human eye. The high spatial resolution and frame rates enable detection of objects on conveyors and free fall systems moving at high speeds. This system is ideal for applications such as waste and food sorting, inspection, recycling and research.
The GX17 can be directly controlled with the machine-vision compliant SpecimONE spectral imaging platform. It allows for development of new industrial sorting and inspection applications without in-depth experience with spectral imaging, enabling faster time-to-market timeframes.
For more information on the GX17, check out our product page or contact us!
Join the upcoming launch webinar to learn more key features and benefits of the new Specim FX17 and it's main applications! Register Here!