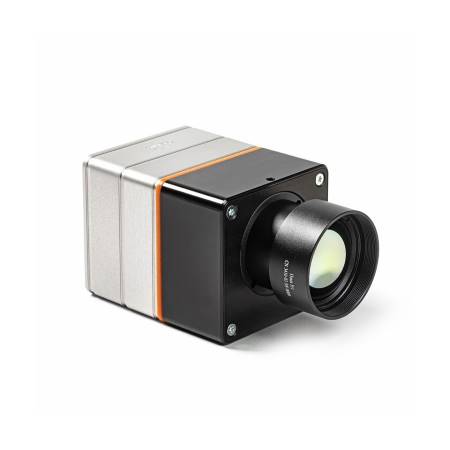 Xenics has released their newest LWIR system the Ceres T 1280!
The Ceres T 1280 is a SXGA (1280 x 1024 pixels) LWIR camera dedicated to thermography with very high accuracy and stability performance. This new high-performance and high-resolution thermographic imager is the ideal solution for highly demanding applications such as process monitoring, industrial machine vision, and medical or scientific applications where high resolution is required as well as high-end thermographic capabilities.
The Ceres T family is the answer for difficult thermographic system implementations by providing a stable and highly repeatable measurement solution. By introducing the newest member, the Ceres T 1280, customers can reach the ultimate resolution offering highly accurate spatial information resulting in much more precise temperature distribution in order to better control their processes.
"With Ceres T 1280, Xenics offers a highly stable and accurate thermographic camera that gives unbeatable capabilities for temperature distribution resolution" says Frédéric Aubrun, Xenics' Chief Commercial Officer. "Customers will not only measure temperature, but they will also be able to precisely determine the spatial location of the measurement. Moreover, they will be able to use a much larger field of view which enables inspection of larger areas and potentially increase the system throughout".
Depending on the application requirements, Ceres T 1280 is available with 12° HFOV, 15° HFOV, 25° HFOV or 48° HFOV.
Check out or product page or contact us for more information on the Xenics Ceres T 1280!